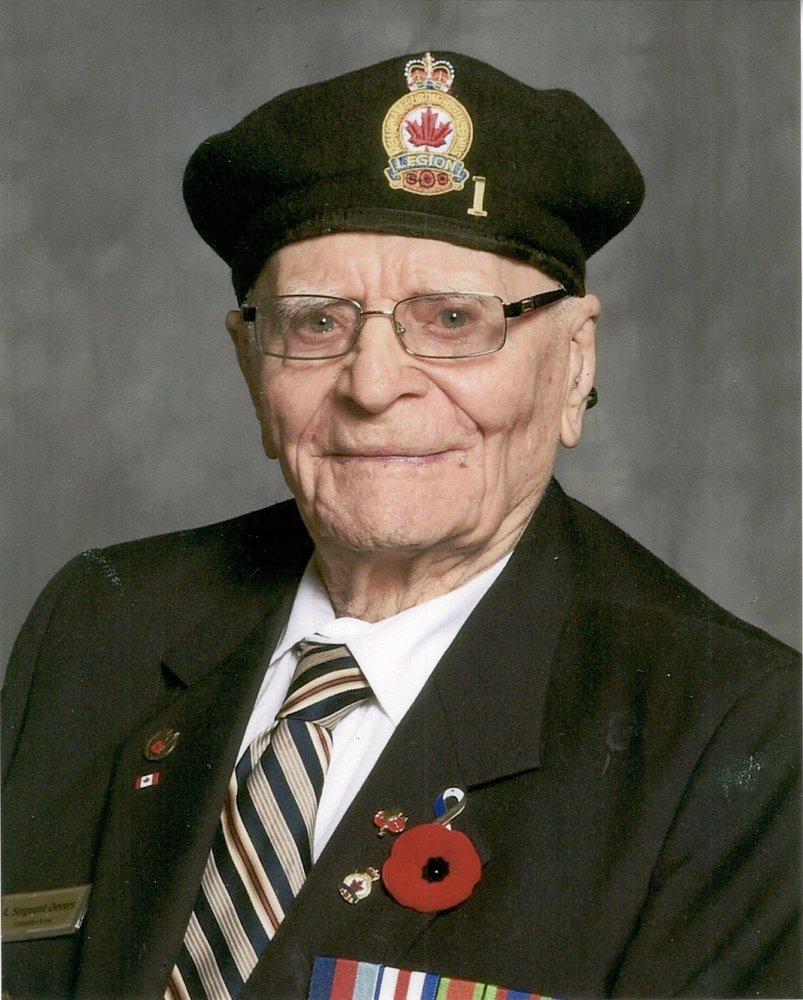 In Memory of
John George Devers
Thursday, January 25, 2018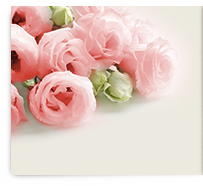 Obituary of John Devers
John George Devers
1916 – 2018
John George Devers, late of Balgonie & formerly of Lestock, passed away on January 25, 2018 at the age of 101 in Regina, SK. He was predeceased by his parents Steve and Maria; brothers Steven, Lewis and Joe; sisters Mary and Dorothy; one son J. Garfield in 2014. He is survived by one sister, Sr. Gabriella, Toronto ON; his wife of 66 years Rosemary; daughter Angie of Austin, Texas; sons, Max, Dan (Shirley), Austin all of Regina, Myles (Corrie) of Comox B.C.; 14 grandchildren and 16 great-grandchildren numerous nieces and nephews; one brother in law Art Fuhr of Florissant, MO; one sister in law Joan Leach of Medicine Hat, AB. John served in WWII with the 14th field Royal Canadian Engineers from 1940 – 1945 earning the rank of Sergeant. After the war he returned to Regina where he drove a cab by day and worked as a night clerk at the Wascana Hotel and later with Ursel's Electric. He returned to Lestock to establish a home for his aging Father and sister Mary and opened a garage under the Co-op franchise. John was a jack of all trades and master of them all. He and Rosemary married in November 1951. John was involved locally in the RC church with the Holy Name Society, The International Lions Club, The Royal Canadian Legion and parish council. He also served as Town policeman for a time. He entered a competition for Postmaster at Lestock in 1964 and won that position till his retirement in 1981. One thing John will always be remembered by is his Hayloft Pavilion Barn Dances, on his farm west of Lestock, which drew big crowds and many a local romance began for some patrons. John also raised Sheep, Herefords and Appaloosa Horses on this farm. In 1978, he purchased a quarter of land in the Qu'Appelle RM and in 1980 moved his buildings and mobile to that location, east of Balgonie on #10 highway, where his wife Rosemary still resides with son Max. In 2015 at the age of 99, it was necessary to move John to the Veterans Unit at Wascana Rehab Centre where he was a resident till his passing. We the family would like to thank the staff from both wards 3-5 and 3-6 for their care of John in these past few years. A Celebration of John's life will be held at 11:00 a.m. on Saturday, February 24, 2018 at St. Joseph's R.C. Church, 302 King St., Balgonie, SK. Interment of ashes will be held at a later date. In lieu of flowers, donations in John's memory may be made to the Royal Canadian Legion Branch #1 – 1820 Cornwall St., Regina, SK S4P 2K2 or the veterans unit, Wascana Rehab Centre, 2180 23rd Ave., Regina, SK S4S 0A5. Lest We Forget, A SOLDIER DIED TODAY.

521 Victoria Avenue
Regina, Saskatchewan S4N 0P8
Phone (306) 359-7776
Fax (306) 359-7760
Hours of Operation 9:00 a.m. - 5:00 p.m. Monday - Friday (Excluding Statutory Holidays)
We are available by phone to serve the needs of families 24 hours/day 7 days a week.