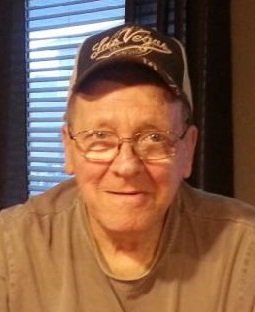 In Memory of
Clinton Gale Stein
Tuesday, February 6, 2018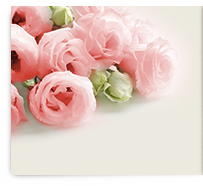 Obituary of Clinton Stein
STEIN, Clinton Gale
June 21, 1939 – February 6, 2018
It is with very sad hearts that we announce the passing of our cherished Husband, Father, Grandfather and Great Grandfather in his 78th year at the Regina Pasqua Hospital, surrounded by his loving family. He is survived by his beloved wife of 56 years, Sharron: his 4 children, ShariLee (Leland) Parisian, Aubrey Stein, Susanne Rae and Simmone (Jered) Wilk. Clinton is survived by 12 Grandchildren; Bradyn (Randal), Symara, Landyn and Shalyn (Riley Freer) Parisian; Brooks, Shelbey (Kenneth Fraser), Wil Stein; Zacharey and Kassidey (Garrett Kazmiruk) Rae; Sierra, Shantel and Savanna Wilk; 6 Great Grandchildren; Vincent, Maurice and Victoria Parisian; Abel, Blakeleigh and Westlyn Fraser. Clinton is also survived by his two brothers; Delmar (Virginia) Stein and Dwight (Mary) Stein; brother-in-law Larry (Eleanor) Krushelnitzky; sister-in-law Ruth (Ian) McCombie; as well as numerous nieces and nephews. Clinton was predeceased by his parents, Lloyd and Marjorie Stein; his Father-In-Law and Mother-In-Law, Walter and Lena Hahnel; Brother-In-Law Ron Hahnel; Sister-In-Law Marilyn Hahnel; Sister-In-Law Shirley Krushelnitzky; and lastly Dad's faithful canine companion Rags. Clinton grew up in Regina and attended Kitchener Elementary School, Scott Collegiate and Moose Jaw Technical College, where he obtained his Journeyman Carpenter's designation. Clinton took an active interest in his children's extra-curricular activities, both as their coach and their biggest fan. In his spare-time he volunteered countless hours involving himself in coaching and mentoring minor hockey (1976-1996). Following this Clinton scouted for several hockey organizations including the Regina Pats Hockey Club. To balance out his hockey repertoire, Clinton also found the time to officiate hockey as well as continuing to play hockey himself in the Senior Hockey Quappelle Valley League. When the ice melted in the off season, Dad could be found on the ball diamonds coaching softball and fastball. Again Dad continued to play in Men's Senior Fastball. Clinton's greatest treasure in life was his entire family. Dad lived a simply life, grateful for everything he had. He was always willing to lend a hand or an ear. His deep voice and twinkling blue eyes will be missed by all who knew him. At Dad's request there will be no formal funeral service held. His ashes will be interred at a later date in a private family service.
"God grant me the SERENITY to accept the things I cannot change: COURAGE to change the things I can:
and WISDOM to know the difference."

521 Victoria Avenue
Regina, Saskatchewan S4N 0P8
Phone (306) 359-7776
Fax (306) 359-7760
Hours of Operation 9:00 a.m. - 5:00 p.m. Monday - Friday (Excluding Statutory Holidays)
We are available by phone to serve the needs of families 24 hours/day 7 days a week.